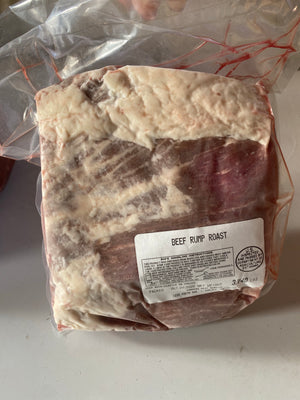 Appropriately named, our Rump Roast comes from the rump, where the muscles are used for movement which produces a rich in flavor and the perfect family size cut.  Slow cook recipes work best for superior tenderness.   Slice thinly across the grain and don't forget your favorite side dishes for an easy, crowd pleasing dinner.
Rump Roasts are cut into roughly 3.5lb cuts but can vary 
the current 2 available are 6 lbs 
Rump roast
Delicious 😋 Always nice to have your Beef for dinner. Great flavor, tender.