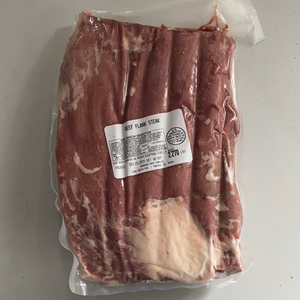 Located below the loin area, our Flank Steak is a boneless cut of meat with lots of intense beef flavor.  Best success when marinated and grilled or sliced thin and stir-fried. Butcher's note; always remember to slice our Grass Fed Flank Steak against the grain for serving success.
Super satisfied
It was delicious. Looking forward to cooking/tasting the rest of our order.
Great Filets. Will try the Short Ribs soon.
Flank Steak- Grain Finished
Flank Steak was very tender and great quality. Cooked camping and the kids couldn't eat enough.