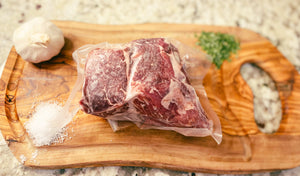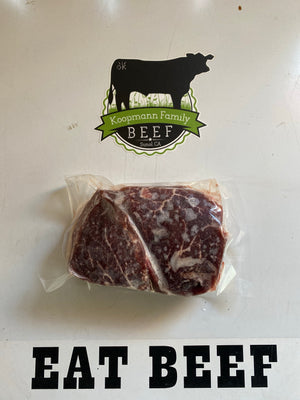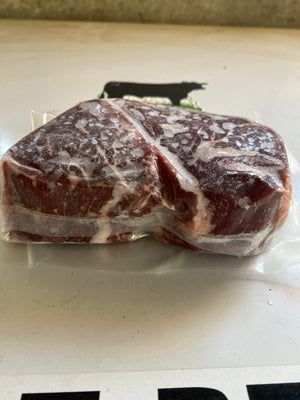 The area below the backbone is home to some of the most tender and popular cuts of beef, such as our boneless Filet Mignon.  Also known as a Tenderloin Steak, our dry aged Filet Mignon is well marbeled with a fine buttery texture and the perfect choice for grilling or under the broiler.
Cuts are roughly 8-12 oz and can vary 
 1 filets per package 
Filet Mignon- Grain Finished
Tender & tasty
I like meat cooked rare and so it has to be tender and have good flavor. The Koopman filets fill the bill. Even better are their grass finished filets, which have a uniquely wonderful taste.
Bring on the filet
Professionally packaged, promptly delivered, tasty and ready for more. Thanks Koopmann's
My new go-to filet mignon
I can never buy this cut at a grocery store again. The Koopmann grain-finished was restaurant quality cooked in my own home. It was wonderful!
Package arrived in well-packed container, still frozen, and contained three small pieces that worked perfect for a dinner for two and a morning of steak and eggs benedict!