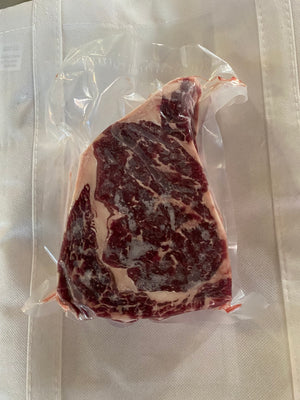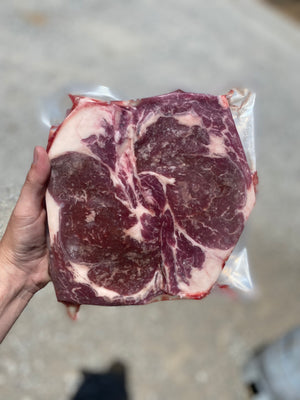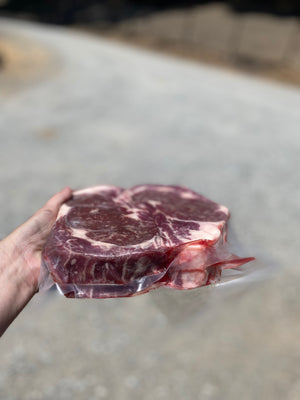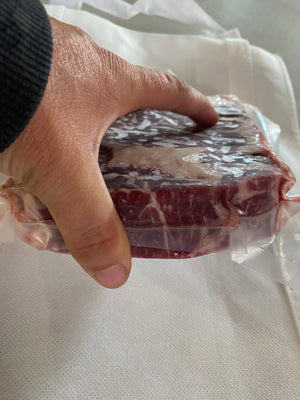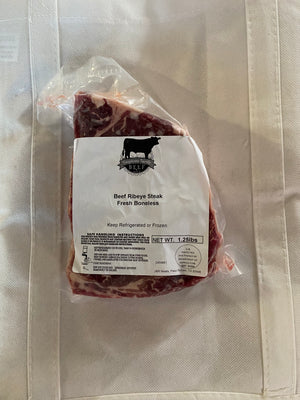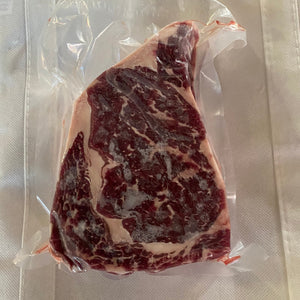 Situated under the front section of the backbone our Grass Fed Beef Rib Steak or Bone-in Ribeye is a popular, rich, juicy and full-flavored cut of meat.  Dry-aged for the finest texture and flavor, our Grass Fed Beef Rib Bone-in Ribeye Steak will take center stage at any of your family dinners. cut 1 1/2 in
UPDATE: There is 1 Ribeye per package
Better meat makes you a better cook. Koopmann beef will do it!!!
I'm a believer that "Better meat makes you a better cook". Koopmann Beef will do just that! Order was overall fantastic. Communication was great. The meat was frozen and packaged well when we picked it up in-person. Meat was in great shape when we thawed it- great color, great marbling and texture and 'bounce back'. The beef cooked extremely well- both using slow indirect grilled and pan-seared methods. Hands-down some of the best ribeye I've cooked with, and same goes for the chuck roast. Thanks for ruining supermarket beef for us, forever. 10/10 will buy Koopmann Beef again (and again and again)!!!
Bone in Ribeye- Grain Finished
Bone in Rib-eye
Fantastic steak. Order more beef the next day.
Tender and flavorful, one of the best steaks we've ever eaten